On behalf of the community at First United Methodist Church in Commerce, we extend to you the warmest of welcomes and a heartfelt invitation to be our guest in worship. Whether you are looking for a place for your children/youth to grow, a small group where you can connect with others, or a way to make a difference, we want you to find a relationship that lasts forever.
First United Methodist Church offers you an opportunity to discover a relationship with Jesus that will change your life. Through the church, you can:
Connect with Christ and with others who are seeking to follow Jesus
Grow in your faith as together we study the Bible, pray, and ask the tough questions of life
Serve others in the community and the world making the world a better place one life at a time.
We welcome You!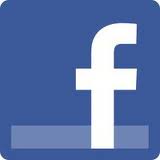 Follow us on Facebook